Back
Providing Care for All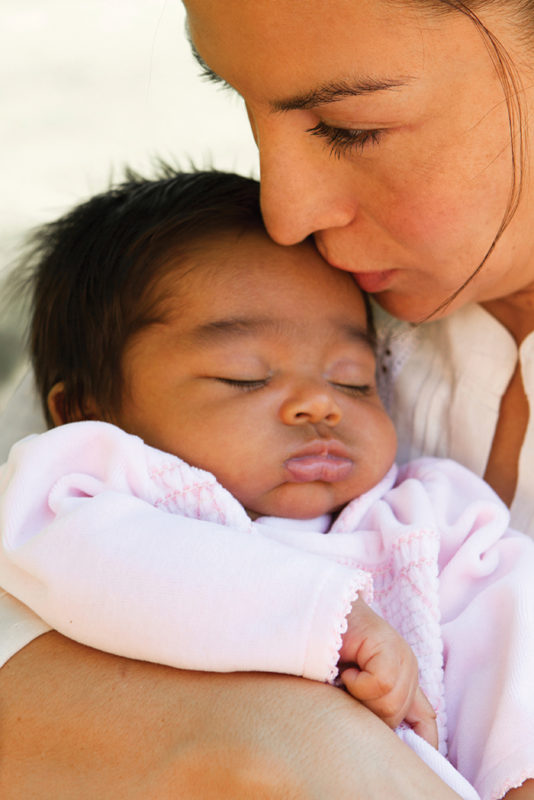 "It isn't natural for a child to be in Hospice care," shared Pam Acey, RN, Hospice & Community Care. "As parents you never want to think about end-of-life choices for your little ones, but it happens. And it's difficult and emotional. The Clinical Patient Special Needs Fund is just one of the many ways that Hospice & Community Care lightens the financial burdens for families so that they can spend precious moments with their loved ones."
Infants, children and teenagers who are receiving Hospice care often need specially-sized equipment which is generally quite costly. Parents often must quit their job to care for their child and they may lose their insurance; if they continue to work the demands are exhausting. Financial demands increase because of additional expensive medical needs, including travel for care at specialized hospitals out of town, and loss of insurance. While these families are often on Medicaid, this still does not cover all of the needs that they have due to their child's illness.
"Hospice was recently caring for an older child with a rare genetic disease who needed specialized equipment for his care," commented Pam. "Medical equipment expenses included a ventilator, coughilator and feeding pump, and this equipment was provided by a specialized vendor outside of normal reimbursement. In addition, the patient's primary caregiver, his mother, was a nurse and had to work evenings to help cover the cost. Thanks to gifts made by the community to the Clinical Patient Special Needs Fund, we were able to provide the family with gift cards for groceries and pay for the equipment."
Pam has also used the Clinical Patient Special Needs Fund to assist with the cost of specialized skin dressings for a young patient, as well as to pay for baby formula and a needed baby scale.
"The Clinical Patient Special Needs Fund is helping to meet some very specific, unique needs that are experienced by Hospice patients and families," commented Pam. "The Fund helps to provide support to not only the patient but to the caregivers. This is so important, because pediatric illnesses can vary, sometimes extending long periods, making caregiver support critical."
At end of life, patients want to spend meaningful moments with family and friends, not worry about their illness. The Clinical Patient Special Needs Fund provides personalized care and support to help patients and families make the most of their time together. "Thank you to the community for helping families focus on creating lasting memories," shared Pam. "I am so grateful to have this resource to offer to patients and families."
For more information or to make a gift to the Clinical Patient Special Needs Fund, Click Here, or call the Development Office at (717) 295-3900.