Back
Music Therapy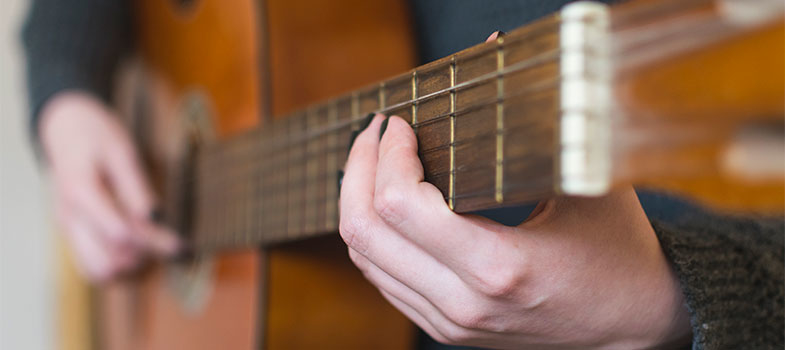 Music has an ability to transcend cultural, language and societal barriers. It has the power to promote wellness for the whole person. At Hospice & Community Care music is one of the many therapeutic art forms that we use to promote total well-being and symptom management within patients, families and caregivers.
Benefits of Music Therapy
Hospice & Community Care is committed to the personalized care and comfort of all our patients. Based on a patient's needs music therapy is recommended to complement their symptom management. The benefits of music therapy include:
Pain management
Anxiety reduction
Expression of emotions (verbally and non-verbally)
Increasing feelings of meaning/purpose
Improving comfort
Providing a normative experience
Increasing feelings of closeness, acceptance, and intimacy
Resolving family conflict/relational stress
Increasing range of coping mechanisms
Gaining a sense of spiritual support
Fostering meaningful sensory engagement
Creating positive memories at the end of life
Music Interventions
Hospice & Community Care provides the following types of music therapy:
Song singing
Song choice
Playing instruments
Song writing
Moving to music
Lyric discussion
How Can I Get Music Therapy?
Music therapy is provided to adults, teens and children under our hospice care, and is administered by our Board Certified Therapist. Hospice & Community Care team members assess each patient to determine if music therapy would best meet his/her needs and assist with symptom management.