Back
COVID-19 (Coronavirus) Information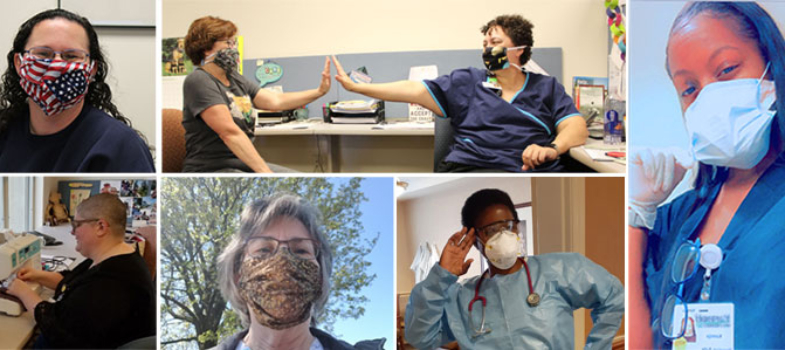 Hospice & Community Care is following the guidance of the Centers for Disease Control and Prevention (CDC), Pennsylvania Department of Health and the Center for Medicare & Medicaid Services (CMS). We are communicating regularly with our staff, patients and families, and volunteers to insure everyone's care and safety during this time.
Hospice & Community Care is proud to support our nurses and aides, physicians, social workers, nurse practitioners, chaplains, bereavement counselors, and our entire team, as we work together to continue to provide the excellent care that Hospice & Community Care has delivered for more than 40 years. Thank you to the individuals, businesses and organizations that are so generously supporting these efforts to help offset the tremendous costs of continuing care during this time.
Last Updated 4/15/2021
Visitor Information
For the safety of our patients and families, the staff caring for them and all the visitors to our facility, Hospice & Community Care has implemented the following Visitor Restrictions at our Bob Fryer & Family Inpatient Center.
How You Can Help
Thank you to everyone who donated supplies and made cloth masks and gowns for Hospice & Community Care. It is because of you that our team members were able keep themselves and our patients safe while delivering quality end-of-life care and comfort.
Resources
Cancellations & Postponements
As we are taking all necessary precautions for the health and safety of our patients and families, staff, volunteers and visitors related to the Coronavirus outbreak, we are offering our support groups and events virtually through June 2021. Click here for the most current information.