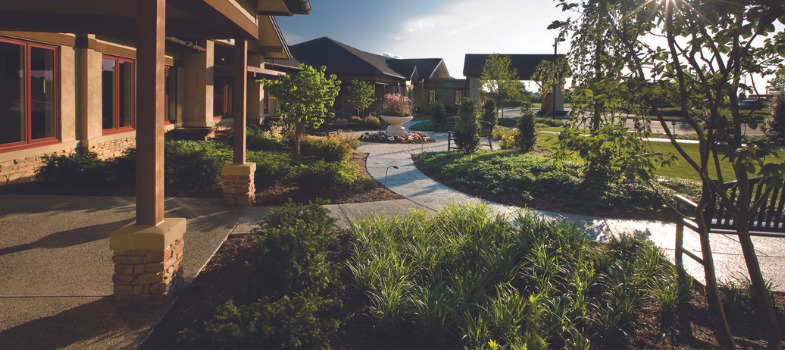 The Bob Fryer & Family Inpatient Center is designed to be a home away from home with bright, comfortable private rooms and plenty of space for family and friends to gather. The Inpatient Center is open 24 hours a day for visitors, and features living rooms and fully equipped kitchens so patients and their families can spend time together in a pleasant environment. Care is provided to patients who are unable to stay in their homes or go to a senior living facility or who need their symptoms managed. Breaks for caregivers, or respite care, is also provided.
The Inpatient Center is centrally located off Route 283, just outside of Lancaster, and offers the hospitality of 24 private rooms and around-the-clock family visitation in a home-like atmosphere.  Family members are encouraged to let go of their caregiver responsibilities and focus on spending quality time with their loved ones while at our Center. Once here, patients have access to our kitchen, and we welcome families to gather for a meal in our family kitchens. Our goal is to create an environment where patients and families can spend quality time together.
If you or your loved one could benefit from care provided at the Bob Fryer & Family Inpatient Center, call us at (717) 391-2421. There is no obligation to receive information.