Back
Light Up A Life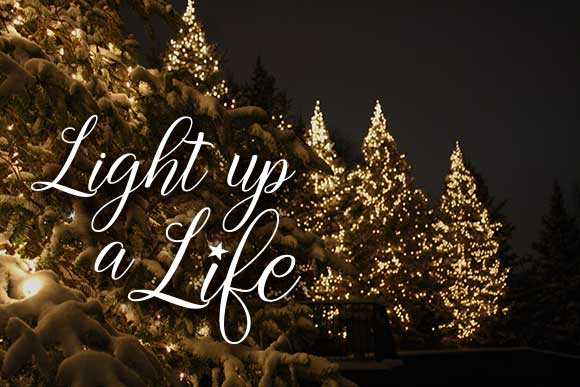 Still remembered. Still loved. Still missed.
Celebrate the life of your loved one by purchasing light(s) using the form below. Mark your calendar for this year's ceremonies—December 7 and December 8 (additional event details at bottom of page)
Purchase your light by November 18, and your loved one will be listed in this year's Tree-Lighting Ceremony program.  A supplemental piece will be inserted into the program that includes gifts received between November 18 and December 5.
Shine a light for your loved one and help keep their memory alive this holiday season during Hospice & Community Care's Life Up a Life Tree-Lighting Ceremonies.
December 7, 2022                         December 8, 2022
6:30 p.m.                                         5:30 p.m.
The Essa Flory Center                   Wyndridge Farm
685 Good Drive                              885 S Pleasant Ave
Lancaster, PA                                 Dallastown, PA
Both ceremonies begin with live music followed by a program featuring remarks from Pathways Center for Grief & Loss bereavement counselors, inspirational readings, and a musical performance. Light refreshments will be served.
Questions? Contact the Development Office at (717) 295-3900.
Thank you to our sponsors: