Back
Dementia Care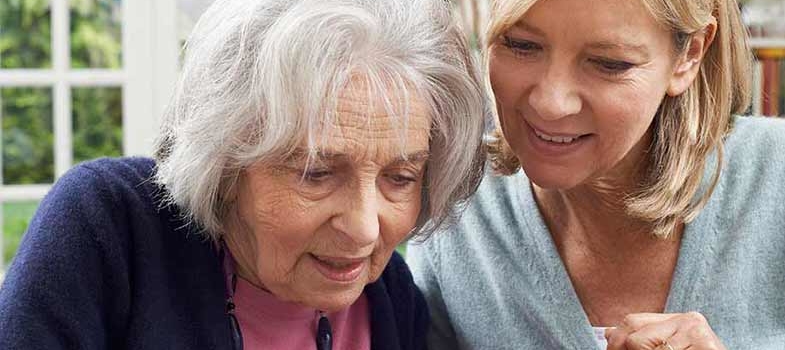 Support for People with Dementia and Their Families
An estimated 5.7 million Americans of all ages are living with Alzheimer's disease and other forms of dementia in 2018. This number includes an estimated 5.5 million people age 65 and older and approximately 200,000 individuals under age 65 who have younger-onset dementia.
Hospice & Community Care provides specialized dementia care for patients and families with loved ones in various stages of the disease. Quality of life is the foundation of the hospice philosophy and studies show that patients with dementia and their families can benefit greatly from the care and support provided by a palliative and hospice approach.
Palliative care, which is available early in the disease process, can contribute to improving the quality of life for patients with dementia, and is as much about helping the family as it is about treating the patient. Two of the most important things that can be done to help patients with dementia and their families is to help plan for care that honors what is most important to them and cope with the changes that occur later in the disease process.
Hospice & Community Care's staff receives specialized training in caring for people with dementia. Our team includes nurses who are specialized in dementia care, including certified geriatric, palliative and hospice care nurse practitioners.
Through The Nancy M. & H. Carter Clements Dementia Care Endowment Fund, Hospice & Community Care created a Memory Support Aide position in early 2018. Our aide works in collaboration with hospice physicians, nurses and social workers to provide supportive care for dementia patients, and provides personal care, socialization and stimulation based on a patient's interests, abilities and needs. To learn more about our Memory Support Aide, click here.
For more information about Hospice & Community Care's dementia support services, please call (717) 391-2421.
Accreditation: