Back
Volunteer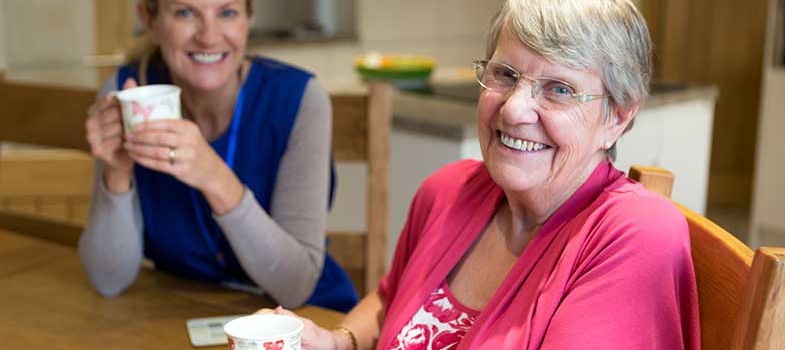 Volunteers are at the heart of Hospice & Community Care.
They make important contributions to the lives of our patients and their families every day. To become a Hospice & Community Care volunteer you just need a desire to make a meaningful difference. We will provide you with a comprehensive training program that will help you decide where to begin your volunteering journey.
What volunteer opportunities are available?
Depending on your skills and strengths, there are multiple opportunities to volunteer. Patient and family support options include Home Hospice (in patient homes), Senior Living Facility Visitors, Bereavement, and Hospice Inpatient Center volunteers. Other support options that are not with patients include office and foyer volunteers, as well as special projects, such as fundraising and community relations.
Do I need any special skills?
Hospice volunteers are special: they're sensitive to others, they're non-judgmental, they have the ability to listen and, most important: they really care. You do not need prior experience or need to have been involved with hospice.
I want to be helpful, but feel unprepared.
We provide training for all volunteers with sessions offered at varying times to accommodate your schedule. Additional training and in-service programs are scheduled throughout the year. Volunteer coordinators are available at all times, and fellow volunteers offer a wonderful support system.
For more information, please contact Volunteer Services at (717) 295-3900 or info@hospicecommunity.org.
Hospice & Community Care does not discriminate on the basis of race, religion, color, national origin, ancestry, age, disability, gender or gender identity, sexual orientation, marital status, veteran status, medical condition, financial status or resources, or any other legally protected characteristic.
Proud to be a certified organization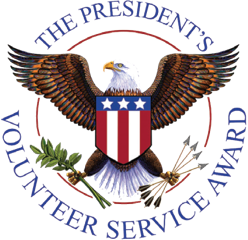 The President's Volunteer Service Award recognizes the important role of volunteers in America's strength and national identity. This award honors individuals whose service positively impacts communities in every corner of the nation and inspires those around them to take action, too. Hospice & Community Care's volunteers go above and beyond to help patients and families when they need it most. We are honored to have been selected to present this award yearly to our volunteers for their hard work and dedication.