Back
What Makes Us Different?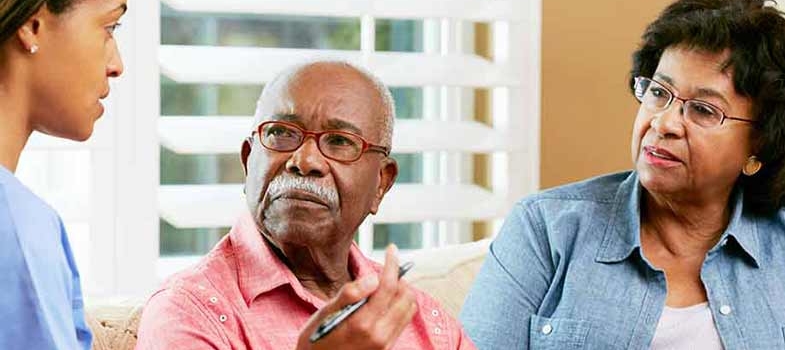 There is a difference.
Hospice & Community Care has a rich history in providing the highest quality hospice and end-of-life care since 1980. As the largest hospice care provider in Pennsylvania, the organization opened the first free-standing hospice inpatient center, The Essa Flory Center in 1996, providing another level of care when care at home is not possible. This facility cared for thousands of patients in its 12-bed facility, offering patients and families 24-hour management of pain and other difficult symptoms.
The Essa Flory Center now houses Hospice & Community Care's Home Hospice program, Volunteer Services, Medical Services and Education, and the organization's offices. In 2008, Hospice & Community Care opened the Bob Fryer & Family Inpatient Center near Mount Joy, providing 24 additional inpatient beds. All inpatient care is now provided at the Bob Fryer & Family Inpatient Center, enabling the organization to consolidate care and utilize its resources most efficiently.
What Makes Hospice & Community Care Different?
Professional hospice and palliative care in homes, senior care facilities and hospitals.
Clinical staff on-call around-the-clock and 24-hour admissions
Comprehensive hospice, palliative and supportive care with services available in Lancaster and York Counties and parts of Adams, Berks, Chester, Cumberland, and Lebanon counties and the Hershey area.
15 physicians and nurse practitioners on staff, all board-certified in hospice and palliative medicine.
The Bob Fryer & Family Inpatient Hospice Center that offers 24-hour care for patients and families in a home-like atmosphere for help with managing symptoms, respite and end-of-life care.
Services available for all in our community regardless of a patient's ability to pay for care and support.
The Pathways Center for Grief & Loss that offers support for all adults, teens, and children in the community—not only those whose loved one has received hospice care—with most programs available free of charge.
For more information, call (717) 391-2421.