Back
Locations of Care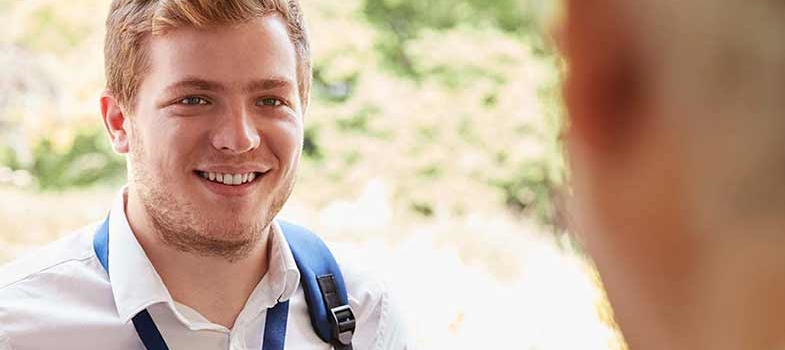 Hospice care is provided for patients in their homes, in skilled care or senior care facilities, in the hospital or at Hospice & Community Care's Bob Fryer & Family Inpatient Center in Mount Joy. Hospice & Community Care serves patients in Lancaster and York Counties, as well as parts of Adams, Berks, Chester, Cumberland, Dauphin and Lebanon counties. To view a map of our service area, click here.
Many people prefer to be at home and can receive hospice care right there in their own surroundings. Hospice staff visit patients and their families and provide care and support where the patient and family are the most comfortable.
Hospice & Community Care provides care in senior care facilities, continuous care retirement communities, and in personal care homes with the same, high-quality and compassionate care provided to patients in their own homes. You will have the benefit of experts in long-term care working directly with experts in pain and symptom management and the entire Hospice & Community Care team wherever a patient lives, providing you and your family with the highest level of quality care. Hospice & Community Care is privileged to work with the majority of senior living facilities in the communities in which we serve.
"I know I can always count on the team at Hospice & Community Care to provide excellent care to my patients. They are there for medical and emotional support, and to administer medications, companionship and compassion." ~ Traci Kohl, MD, Medical Director, Garden Spot Village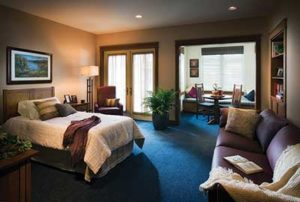 Hospice & Community Care provides the same quality care regardless of where a patient resides. Whenever there is a change of setting we can assist with the transition to ensure the patient remains as comfortable as possible.
While most people prefer to stay at home, patients may need another level of care to manage pain or other symptoms. Care is available for patients and their families at the Bob Fryer & Family Inpatient Center. Inpatient care is generally short-term and patients return home when symptoms are managed.
The Inpatient Center is designed to be a home away from home with bright, comfortable private rooms and plenty of space for family and friends to gather. The Inpatient Center is open 24 hours a day for visitors, and features living rooms and fully equipped kitchens so patients and their families can spend time together in a pleasant environment.
Features include: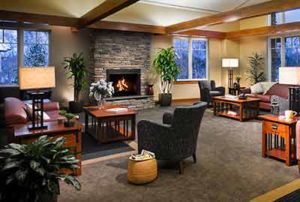 A rural setting with serene gardens and pathways
Brightly decorated home-like rooms with space to display personal items and mementos
Each room features a private bath, reclining chair, comfortable couch and a patio for the increased comfort of patients and families
Three wings that invoke a tranquil atmosphere, each wing featuring a kitchen, terrace, living room with television, patio and screened-in porch
Private spaces such as meditation room, counseling rooms and library
Internet access and wireless capabilities for families' convenience
The Bob Fryer & Family Inpatient Center is located at 4075 Old Harrisburg Pike, near Mount Joy. Click here for directions.
For more information about the Inpatient Center, call (717) 391-2421.