Back
Community Fundraisers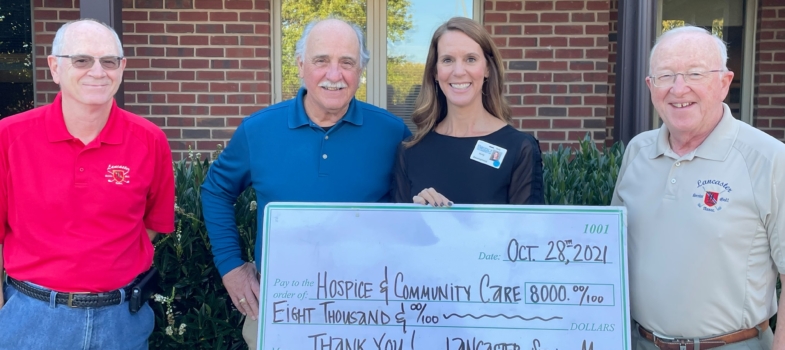 Community fundraising events are essential to Hospice & Community Care. These events assist in raising critical dollars to support our mission of providing personalized care and comfort to help patients and families live better with serious illness through end of life. They also provide excellent opportunities for individuals to become involved in their community while supporting Hospice & Community Care in unique, creative, and meaningful ways.
We are deeply grateful to receive support from thousands of people throughout our service area every year. We would be honored to be your charity of choice for your next fundraising event.
Check out the types of community fundraisers that have benefited Hospice & Community Care in the past.
Jeans Day
Golf Outing
Chili Cook Off
Garage Sale
Car Show
Benefit Concert
Facebook Fundraisers
Employee Matching Program
Get creative—mix and match these ideas or come up with your own. No matter how big or small your event is, every dollar raised for Hospice & Community Care has an immediate impact!
Not sure how to get started? Check out our Community Fundraiser Tool Kit
"We appreciated the compassionate care that we received from Hospice and felt it would be a great organization to support." ~East Cocalico Lions Club member Bruce Carpenter
"Hospice was so crucial in Wendy's end-of-life care. Without Hospice it would have been impossible to manage her care. To honor Wendy and to give back to others, I created a Facebook Fundraiser with 100% of the proceeds benefiting Hospice & Community Care patients and families." ~Bob Bender, Wendy's husband and patient family