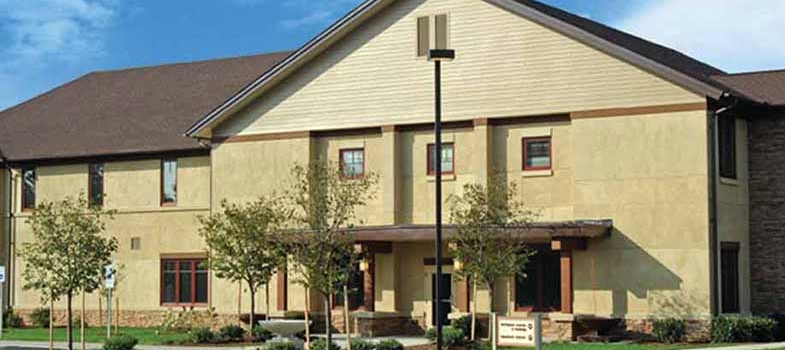 "I didn't realize how much support was available to me until I came to the Pathways Center." ~ Donna A.
The Pathways Center for Grief & Loss is a free resource to the entire community, regardless of whether your loved one is or was a hospice patient.  Its mission is to support and encourage peoples' inherent ability to heal and discern new paths on one's journey through grief.
Professionally trained and masters-level counselors are available to:
provide support to individuals of all ages.
educate people about common grief responses.
facilitate opportunities to interact with others who have had similar experiences.
teach effective coping skills.
help individuals realize the choices that they have on their grief journey.
What types of services are offered by the Pathways Center?
The Pathways Center for Grief & Loss is here to help meet the individual needs of anyone in the community who is coping with the loss of a loved one. From support groups, individual counseling, online support, children's support groups and more, we welcome the opportunity to support you.
"I was always able to come away from each group I attended with a newer appreciation of the grief process and helpful suggestions on how to make it easier to handle." ~Paul K. Smith, Lancaster.
Does the Pathways Center provide training to groups on grief and loss issues?
Yes, the Pathways Center for Grief & Loss is often contacted by local businesses, schools and health care organizations to provide seminars and programs on grief and loss. Length and topic vary based on the specific request, with each program tailored to a group's needs.
Are bereavement counselors available in times of crisis or unexpected loss?
Our staff has additional training in crisis and sudden loss to provide support and guidance following  a traumatic event. The Pathways Center has been involved in many school-related crisis situations and unexpected workplace deaths and our counselors are available as a resource to best handle grief after unexpected loss.
Can anyone refer individuals to the Pathways Center for bereavement support?
A professional referral is not required. Anyone coping with serious illness or loss of a loved one may contact the Pathways Center.
"I feel I have gained some hope and strength to carry on." ~John G.
Are there fees for any of the services offered by the Pathways Center?
The generous support of the community allows Hospice & Community Care to offer most grief and bereavement programs and services at no cost. There is a nominal registration fee for camps and retreats. Specific workshops and seminars may have a separate fee schedule.
Is online grief support available?
The Pathways Center for Grief & Loss has online grief support available 24 hours a day, 7 days a week.  Click here for Online Grief Support.
Our 24/7 Virtual Online Library offers online educational support videos to help you understand and cope with your grief after the loss of a loved one.
Virtual counseling scheduled by appointment is available using your computer, tablet or iPad, smartphone/iPhone to enable you to connect with a counselor from the convenience of your home, office or most anywhere.
The Pathways Portal to Interactive Grief Care also provides you with a private account for interactive learning about your grief, downloadable reflective questions and private journals, and an online community for social media-like chats, facilitated by a Pathways Center bereavement counselor.  To obtain a private account, contact us at support@composinglife.com.  Please include your name, phone number, email address and that you are contacting us for support at the Pathways Center for Grief & Loss.
Please call the Pathways Center to speak with someone about how we can help.  Counselors are available Monday through Friday, 8:00 a.m. to 5:00 p.m.
Pathways Center for Grief & Loss
4075 Old Harrisburg Pike, Mount Joy, PA 17552
(717) 391-2413 or (800) 924-7610
En español: (717) 391-2440
pathways@hospicecommunity.org