Back
Pathways Resources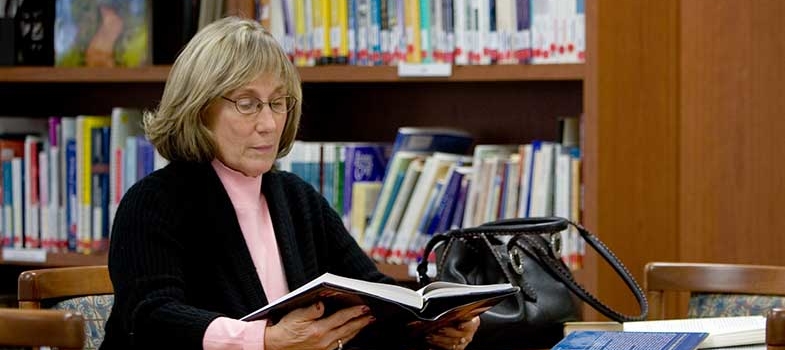 The Pathways Center is more than just a resource and source of support for the bereaved, it is also a resource to others who support the bereaved — extended family, friends, clergy, therapists, school personnel and employers. Anyone can contact us for more information about the following options.
Online Grief Education
The Pathways Center for Grief & Loss offers online grief education 24/7 to meet you at your own time at your own place. The Composing Life Out of Loss videos provide education about the grief journey.
Pathways Newsletters
The Pathways newsletter is published every other month and contains information about the natural grief process, as well as upcoming support groups and educational opportunities. For a current issue, click here.
Pathways Resource Library
Books and DVDs on a wide variety of grief-related topics are available. These materials are helpful to both the bereaved and those seeking to support them. Materials are also available in Spanish. The library is open Monday through Friday, 8:00 a.m.–5:00 p.m.
Workshops and Courses
Educational opportunities have been designed to address a variety of needs.
Topics include:
Bereavement needs for individuals who are developmentally-delayed
Care for the caregiver
Compassion fatigue and burnout
Coping with the holidays
Facilitating grief support groups
Helping children cope with illness and loss
Living with serious illness
Grief and loss in the nursing home
School crisis response
Supporting the bereaved
Understanding grieving teens
When death impacts the school
Workplace grief
Bibliographies, Handouts and Grief-Related Websites
The Pathways Center for Grief & Loss provides handouts, bibliographies and a list of grief-related websites on coping with serious illness, grief and loss. Click here for a listing.
Consultation
The Pathways Center staff is available to provide resources and direction for those who may be facing unique situations. Please contact us for more information or individual attention to your need.
"Your presentation was extremely helpful and informative. It gave me valuable insights into the grieving process and was beneficial to me both personally and professionally."
~ Susan S.
For more information, call (717) 391-2413 or (888) 282-2177.