Back
Virtual Care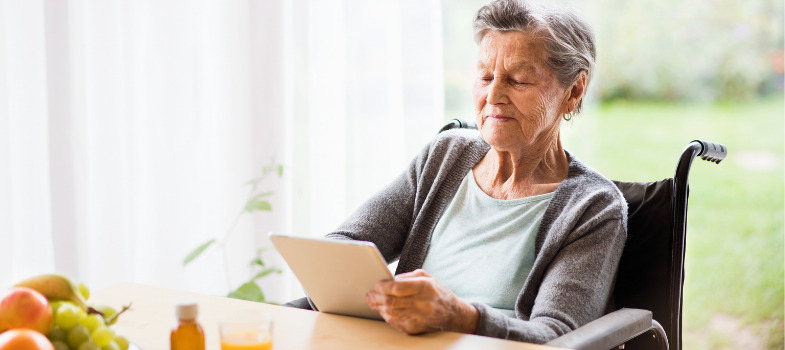 The right care, right when you need it.
An extra layer of support, care and security
Video access in real time to a Hospice team member on your internet connected device
Faster and easier personalized care, and expert guidance at your fingertips
Hospice & Community Care is proud of growing with our community over the last 40 years. Care continues to be at the heart of everything we do. As such, we are now offering Virtual Care (telehealth) visits. Virtual Care is a visit made by video on your internet connected device (such as a smartphone) that can be used in addition to your regularly scheduled visits and phone calls, providing an extra layer of support and security to you and your caregivers.
Sometimes a phone call is all it takes to set your mind at ease. A reassuring voice on the other end of the line can help get you back to your routine in no time. Other times, a picture really does "say a thousand words." A Virtual Care visit connects us with you securely via a Zoom meeting so we can really see what's going on. This allows us to provide recommendations and education to you – faster than waiting for a staff member to drive to your home. Of course nothing replaces the power of the personal touch, and our in-person visits are always available when needed.
A Hospice team member will set up your Zoom meeting and provide you with a link to get connected. For Zoom instructions, please CLICK HERE. If you have any questions, please contact us anytime at (877) 506‑0149.