Back
Advance Care Planning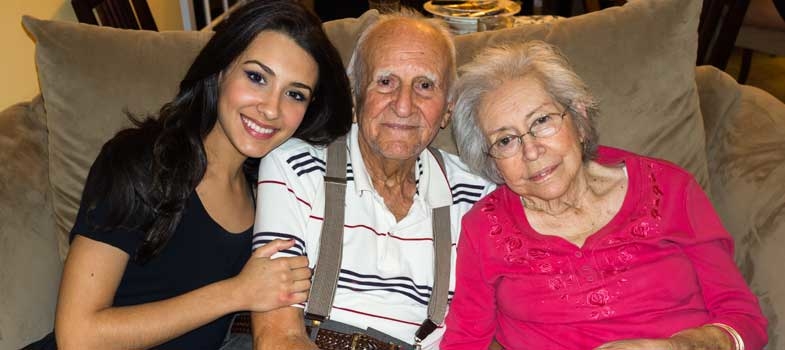 Your Decision Matters
It's something that impacts everyone. Yet, it's something that only a small percentage of people discuss – advance care planning. According to the National Survey by The Conversation Project, more than 90% of people think it's important to talk about their loved ones' and their own wishes for end-of-life care, however, less than 30% of people actually do talk about it.
What is Advance Care Planning?
Advance care planning allows an individual to decide in advance what care they want to receive if they become unable to speak for themselves. Rather than leave their treatment options up to others, they are able to leave instructions that take their values and preferences into account and eliminate the uncertainty for their doctors and family members. It is more than a legal document, it is a process and ongoing plan that incorporates an individual's medical conditions, healthcare goals and hopes for care. Advance directives may be changed throughout the course of a lifetime, and may include a living will, medical power of attorney and/or financial power of attorney.
People are encouraged to discuss and assess their wishes with those closest to them. This will give the individual peace of mind, and also provide protection for their loved ones who could find themselves making important decisions on their behalf. Without the conversation, there can be confusion, conflict, and guilt in a situation that's already very stressful. With a plan in place, people can focus on the things that matter. An advance care plan is a gift that an individual can leave their family.
Resources
Community Events
Latino Advance Care Planning Fair – April 6, 2019
Held in conjunction with National Healthcare Decisions Day, this event is a chance for members of the community to learn how to ensure their wishes are honored at end of life and meet with community representatives to plan their future in the event of a serious illness diagnosis. Everyone is welcome and attendees are encouraged to bring their friends and family. Admission is free and no registration is required. Light refreshments will be served. For more information, contact Deb Gonzalez at dgonzalez@hospicecommunity.org, (717) 391-2413 or click here.
Making Your Wishes Known: A Living Will is Not Enough
If you became seriously ill and were unable to speak for yourself, would your family and health professionals know your wishes regarding medical treatment? If you were terminally ill and near death, is your family clear on whether you want to be resuscitated if your heart stopped beating? Would you want to be kept alive on life support if there was no hope for improvement? This program looks at why it is so important to answer these difficult questions and how to share your answers with others. We will discuss completing an advance directive using the Five Wishes® booklet as a guide to document your medical wishes.Please note that this presentation is offered to community organizations by request. For more information, contact Hospice & Community Care's Community Education Liaison, Joan Groh, at (717) 391-2401 or jgroh@hospicecommunity.org.