Back
Dementia Resource Kits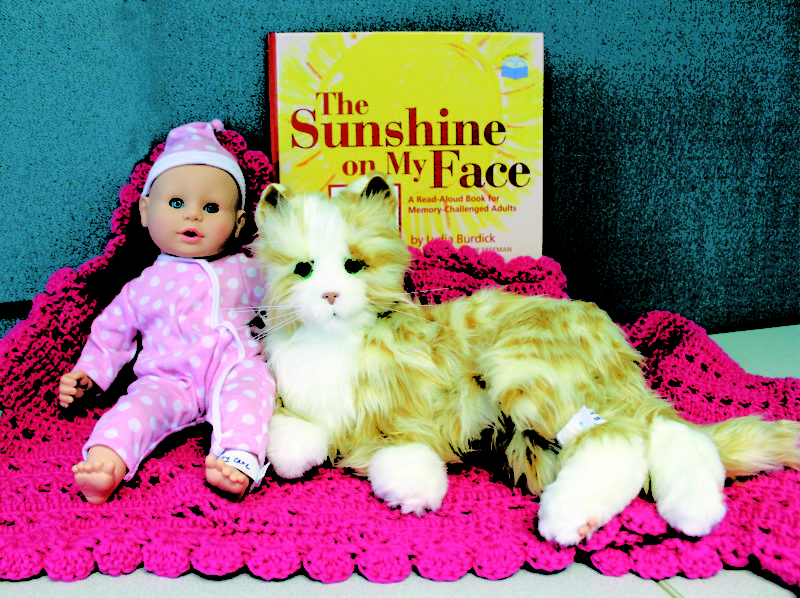 Hospice & Community Care provides specialized dementia care for patients and families with loved ones in various stages of the disease. Quality of life is the foundation of the hospice philosophy and studies show that patients with dementia, as well as their families, can benefit greatly from the care and support provided by Palliative Care and Hospice Care.
To help alleviate restlessness for patients with dementia, as well as wandering and combativeness related to their illness, Hospice & Community Care created Dementia Resource Kits. These uniquely specialized kits were funded through the Women's Giving Circle, a group of women who invest yearly in programs and services that build and strengthen hospice-related programs through the power of joint contributions. The kits are customizable based on the specific interests and capabilities of patients and may include: magazines, picture books and short stories encouraging reminiscing; dolls and mechanical cats and dogs bringing comfort and companionship; and fidget blankets offering sensory therapy for agitated patients.
The kits have served as a way of enhancing staff, volunteer and caregiver interactions by bringing them closer to patients and allowing them to provide an additional layer of comfort. This concept also generated the creation of a volunteer training for 40 Hospice volunteers to learn how to use these materials when working with patients. Hospice staff and volunteers have found that patients are smiling and laughing more, and are more apt to interact with family members and friends after using items from the kit.
For more information about the Dementia Resource Kits, call the Development Office at (717) 295-3900. To join the Women's Giving Circle, Click Here or call (717) 295-3900.
Watch how we helped patients benefit from the Dementia Resource Kits, Here.
155 — Women's Giving Circle members contributed $77,500 in 2019
14 — Projects were funded by the Women's Giving Circle
75 — An estimated number of patients who used items from the Dementia Resource Kit in 2019