Back
LGBTQ+ Resources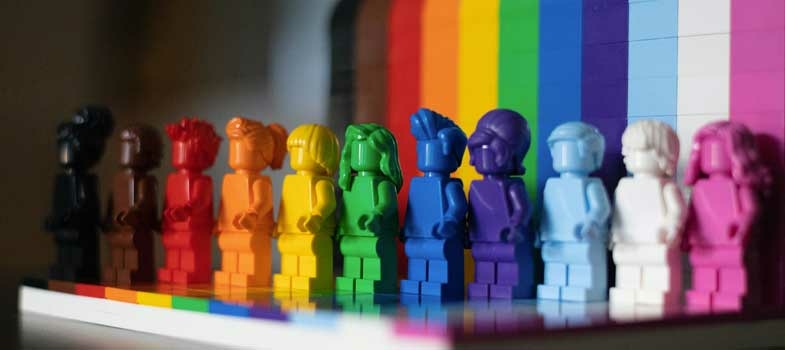 At the center of hospice and palliative care is the belief that everyone has the right to die pain-free and with dignity, and that all families will receive the necessary support to allow them to do so. Hospice & Community Care is committed to ensuring its patients and families receive personalized physical, emotional and spiritual care when they need it most. Hospice & Community Care is dedicated to providing exceptional care and support to everyone regardless of sexual orientation and gender identity. End of life can be filled with mixed emotions – from being scared to finding peace. Hospice & Community Care wants all of its patients' end-of-life journeys to be personalized, comfortable and respected.
LGBTQ+ Resource Team
Hospice & Community Care has an internal Resource Team dedicated to the care, support and advocacy of LGBTQ+ patients, caregivers, employees and those who love and care for them. The Team is comprised of staff who represent different departments. The mission of the Team is to help guide the organization to guarantee inclusive, non-judgmental, culturally responsive care to LGBTQ+ patients and their loved ones, and to promote an LGBTQ+ inclusive working environment for staff.
Grief Support 
The Pathways Center for Grief & Loss is a free resource to our service area regardless of whether your loved one was a hospice patient. From support groups, such as coping with suicide loss to coping with the loss of a spouse or companion; individual counseling; online support and education; children's support groups and more, we welcome the opportunity to support you. You are not alone. Click here for more information.
Career Opportunities
At Hospice & Community Care we recognize that each team member, regardless of their role within our organization, makes a significant impact on the lives of patients and families when they need it most. For a complete listing of open positions, CLICK HERE.
Educational Opportunities for Employees & Volunteers
Positive understanding of our diverse community is key in Hospice & Community Care's mission to provide personalized care and comfort to help patients and families live better with serious illness through end of life. Hospice provides educational opportunities for its employees and volunteers to learn about the unique gifts, needs, and challenges of members of the LGBTQ+ community.
The following educational opportunities are available for Hospice staff and volunteers:
LGBTQ+ 101
Transgender and Non-binary 101
Strategies for Supporting Transgender & Non-binary Folks in Care Settings
Supporting Our LGBTQ+ Colleagues
Community Collaboration
Hospice & Community Care collaborates with LGBTQ+ groups and agencies within our community for extra support needs.
For more information, call (717) 391-2421.