Back
The Cedric E. Grosnick Scholarship Endowment Fund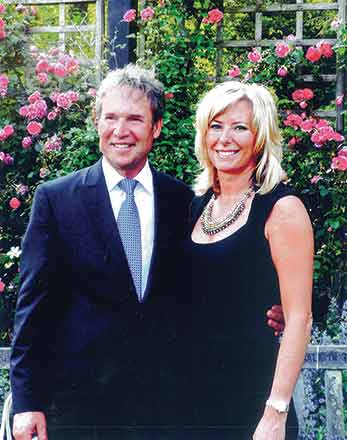 As in any profession, continuous learning for employees is key to keeping abreast of new trends and skills to deliver quality service. And Hospice & Community Care employees are no different.
Andrea "Andee" Grosnick generously created The Cedric E. Grosnick Scholarship Endowment Fund in honor of her late husband, Dr. Cedric "Ced" Grosnick, who was cared for by Hospice & Community Care. The Fund is designed to enhance excellence in Hospice and Palliative Care by providing educational opportunities for Hospice & Community Care's clinical staff.
Ced, a periodontist, valued education deeply and continually furthered his education so when Andee and her family were given the option to create an education fund it was perfect.
Scholarship funds are used to support staff participation in clinical educational opportunities including conferences, certifications and webinars, and are offered on an annual basis. Since it's creation in 2016, the Fund has assisted 15 Hospice staff and awarded $13,161 in scholarships.
"The standard of care offered by Hospice & Community Care is a step above everyone else and they made a bad situation as easy as it could have been," commented Andee. "I could not imagine losing my husband without the support that Hospice & Community Care provided for us. This Fund is my way to give back."
For more information about or to make a gift to The Cedric E. Grosnick Scholarship Endowment Fund, Click Here or contact Bonnie Jess Lopane, Vice President, Chief Development Officer, at (717) 391-2407.
To read about Andee and Ced's Hospice story, Click Here.
Click here to learn how Deb Gonzalez, MSW, CT, Bilingual Bereavement Counselor, Pathways Center for Grief & Loss, is meeting the future needs of patients and families.