Back
Summary Financial Report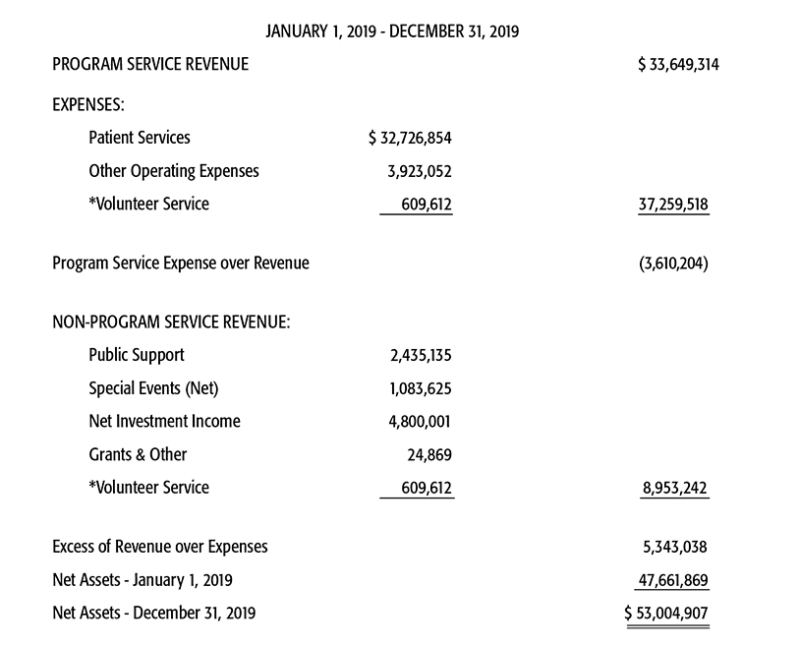 * Figure stated represents value of donated services. It is not a cash revenue or expense.
Community support is vital for Hospice & Community Care to provide quality end-of-life care and to cover costs that are not reimbursed through Medicare or insurance. Hospice & Community Care is grateful for the many ways the community provides support through contributions, gifts of securities, provisions in estate plans and through volunteering. These gifts allow us to provide care and compassion for patients, families and caregivers coping with serious illness and bereavement support for all ages.
Your Time and Talent
Support is also more than monetary. Hospice & Community Care is fortunate to have more than 1,100 volunteers who support patients, families and staff every day. These men and women give freely of their time and talents to help provide care and comfort to patients and families.
37,040 — Total number of volunteer hours in 2019
203,100 – Total number of miles driven in 2019
More than 450 volunteers helped make the Labor Day Auction a success in 2019