Back
Meeting the Future Needs of Patients and Families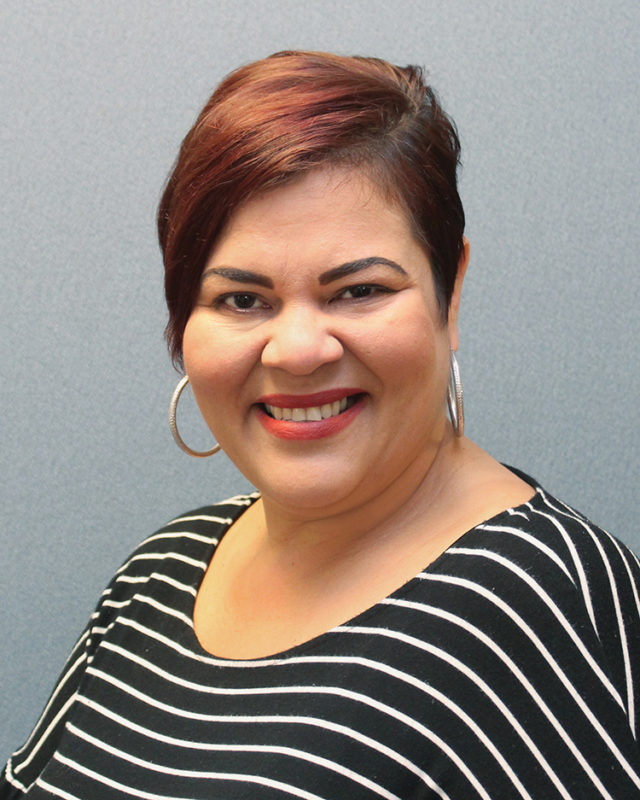 In 2019, Deb Gonzalez, MSW, CT, Bilingual Bereavement Counselor, Pathways Center for Grief & Loss, attended the Association for Death Education and Counseling's (ADEC) 14th Annual Conference in Atlanta. Thanks to The Cedric E. Grosnick Scholarship Endowment Fund, she was able to not only grow her knowledge about bereavement support, but serve as a resource for others in the profession.
What Deb learned at the conference was invaluable, and she is applying each lesson learned back into helping patients and families. "I learned how to be observant with grieving individuals and families; how to approach each situation to best meet them where they are on their grief journey; and how to help reframe their experiences so they can see their progress," commented Deb. "I also had the opportunity to meet with other Latino professionals and share stories related to our bereavement practices."
Deb participated in many educational sessions throughout the week that broadened her perspective and knowledge about grief. She attended sessions about attachment theories and their impacts on grief, as well as how others grieve culturally. "It was very impactful to see ADEC's openness to different cultures," commented Deb. Because of Deb's role at the Pathways Center, she is often seen as the expert when it comes to cultural-related grief and the discussion had at the conference allowed her to bring as she put it, "cultural humility to my practice." In addition to attending, Deb and Patti Anewalt, Director of the Pathways Center for Grief & Loss, served as conference presenters. "Being able to serve as a presenter was an amazing experience," commented Deb. "Patti and I had a chance to discuss compassion fatigue from the perspective of self-care, and how bereavement counselors need to be present in their own journey when providing support to others who are grieving."
"Education is a valuable cornerstone in my profession," shared Deb. "Without The Cedric E. Grosnick Scholarship Endowment Fund, I would not have had this opportunity. I'm grateful for the chance to broaden my knowledge and experiences."
For more information about or to make a gift to The Cedric E. Grosnick Scholarship Endowment Fund, Click Here or contact Bonnie Jess Lopane, Vice President, Chief Development Officer, at (717) 391-2407.