Back
Coping with Grief & Social Distancing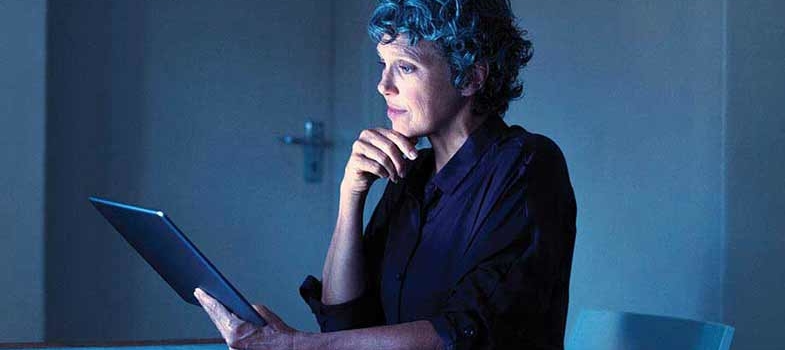 In these strange times, when the entire world is impacted by the Coronavirus, people grieving a loss are challenged to become more creative in finding the support they need. When a death happens now, there may be even greater confusion. People may think they "aren't allowed" to have funerals given the emphasis on social distancing. Yet there are so many ways to celebrate a life and provide a respectful farewell during these times. Webcasting, digital options and perhaps a private viewing while practicing social distancing are but some of the possibilities.
As a grief counselor, one of the most common concerns bereaved individuals talk about is whether they are 'grieving correctly.' In most cases, as they talk with a counselor or others who have also had a loss, they come to realize how they are grieving is more common than they thought. It's the situation that is unusual — they never lost their spouse, sibling, best friend or child before. How would they know what that would be like? But the key point here is that grieving people usually discover this reassurance as they interact with others, be it a counselor or another bereaved person.
So how do you do that during this time of social distancing? Well, there are a variety of options available to you. In light of the Coronavirus outbreak, the Pathways Center has transitioned all face- to-face support groups into virtual support groups. One of the definitions of "virtual" is 'almost or nearly as described.' We have been pleasantly surprised to discover how willing people have been to try something they have never done before. The feedback at the conclusion of the group sessions has been extremely positive. In one group a woman said she actually preferred the virtual group, from the comfort of her home, rather than driving 30 minutes to attend a face-to-face meeting. While virtual support groups will not replace face-to-face groups in the future, for the time being they will help to provide needed support in a safe and effective way.
Phone support has always been and will continue to be available. You can talk with a bereavement counselor any time, Monday through Friday, 8 a.m.–5 p.m. Perhaps you now have more time to explore what is 'out there' in terms of bereavement websites or Facebook support groups. The Pathways Center offers two closed Facebook groups — one for women grieving the loss of their mother and another named HERO (Heal, Endure, Restore after Overdose) loss support group. The Pathways Center website also offers a variety of grief resources including online bereavement videos, a wide array of handouts on different types and aspects of loss as well as other suggested websites.
Check us out, you are not alone. For more information, Click Here or call us at (717) 391-2413 or (800) 924-7610.