Back
Congratulations to Vet-to-Vet Volunteer, Ken Smith!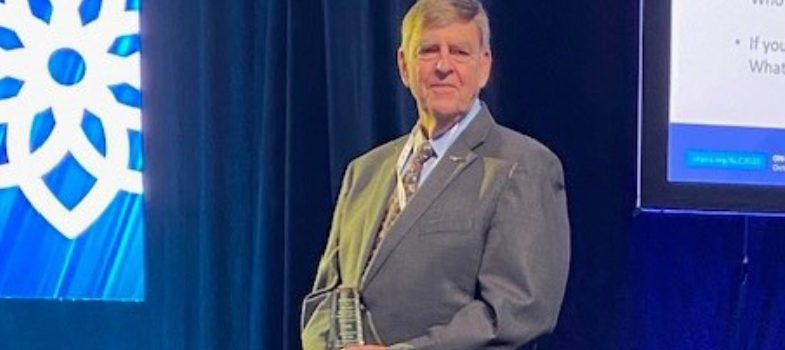 Hospice & Community Care is thrilled to announce that Ken Smith has been awarded the distinguished honor of being named the 2023 winner of the National Hospice and Palliative Care Organization's (NHPCO) Volunteers are the Foundation of Hospice Award in the We Honor Veterans category.
These awards recognize hospice volunteers who best reflect the universal concept of volunteerism in its truest sense – serving as an inspiration to others. Recipients of these national awards have demonstrated considerable commitment in terms of time, amount of responsibility assumed, and have made a notable impact by significantly strengthening a hospice program or the lives of patients and families served.
On October 3rd, Ken humbly accepted his award at the 2023 NHPCO Leadership Conference in Little Rock, AR. Ken has served as a Veteran Volunteer with Hospice & Community Care since June 2013. During his tenure as a Vet-to-Vet volunteer, Ken has amassed a significant number of contributions and milestones. He has dedicated over 2,000 hours of service and to date, has performed 325 in person military pinnings to honor veteran patients in our care.
Congratulations on this well-deserved honor, Ken! We're incredibly proud of you for winning this award and being recognized at a national level!