Back
Celebrating 10 Years of Care in York County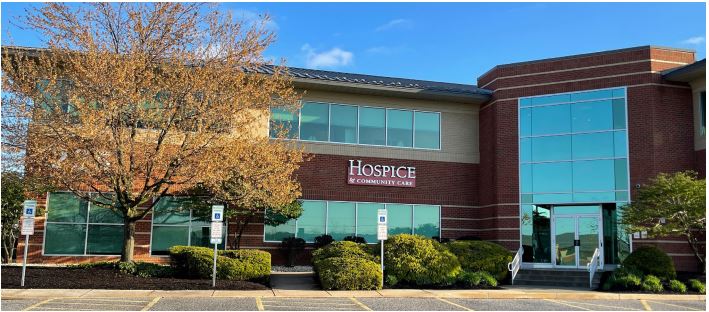 Education. Connections. Trust.
It has been said that "growth doesn't come with a single action. It is the consequence of persistence, courage and hard work." On July 30, 2012, Hospice & Community Care officially expanded into York County. Although Hospice & Community Care is a bedrock institution in Lancaster County, its growth into neighboring York was uncharted territory.
The Journey Begins
In 2010, Hospice & Community Care began to look at where to expand its footprint regionally; the organization was caring for an average of ten to 12 patients and families from York County. "There was an unmet need for end-of-life care in York," shared Steve Knaub, President & CEO, Hospice & Community Care. Only 50% of York County residents over the age of 65 used hospice care compared to 75% of people over 65 in Lancaster County. This equated to one out of four people in York County not getting end-of-life care that would have received it in Lancaster County.
At the time there were several hospice providers in the York market, and one of the leading providers was WellSpan Health. The organization provided hospice services through the Visiting Nurses Association (VNA). Given their reputation and community roots, Hospice & Community Care began conversations with WellSpan about working with them to strengthen hospice services in York County. "Due to our decades of hospice and palliative care experience in Lancaster County, WellSpan knew that we could deliver that same quality care and comfort to the York community," commented Steve. "Being a large organization also gives us the ability to offer patients and families more specialization – inpatient care, Veteran care, pediatric care and more. From a business perspective, the more diversified our services, the more opportunities available to us to create economies of scale." Hospice & Community Care acquired WellSpan's hospice program and the organization's employees in July 2012.
"It was a quick transition," noted Paige Payne, Vice President, Patient Care, Hospice & Community Care. Paige began her career at Hospice & Community Care in 2012 as the Director of Strategic Growth. She was instrumental in assisting the organization with exploring opportunities for expanding its services beyond its geographic region. Hospice & Community Care welcomed 13 of WellSpan VNA Hospice's former employees to its team, followed by 30 of its hospice patients and families a few weeks later. Hospice & Community Care also opened an office in York as it expanded its Home Hospice program. The organization now cares for 120 patients and families each day in York County.
"Honestly, transitioning from WellSpan to Hospice & Community Care was difficult," shared Chris DelGrande, Director of Home Hospice, York, and a former employee of WellSpan's hospice program. "I am not one for change so it took time for me to adjust to this new situation." "Chris was the unofficial leader of the team from WellSpan and people looked to her for guidance after the transition," shared Paige. "After I came to the realization that this change brought about new opportunities for us, I helped to reassure my colleagues that even though we were now working for Hospice & Community Care, our goal remained the same, to provide quality care and comfort for all patients and families at end of life," shared Chris.
Establishing Ourselves in the Marketplace
Like all communities, York County has a distinct culture. York residents are self-reliant. This is true for much of central Pennsylvania. "This independent spirit makes it hard for people to acknowledge that they need help," remarked Paige. "People have different levels of acceptance. It is our role as an organization to help build trust among the community and show firsthand how we work alongside them, not take over." In 2012, Hospice & Community Care had been providing end-of-life care in Lancaster County for more than 30 years. The organization has been supporting, training and educating the Lancaster community since 1980, in the early years of the hospice movement. "We had incredibly deep connections in Lancaster County, making for easier conversations between physicians and patients, and between patients and family members," mentioned Paige. "Entering into a new market required us to change our mindset and approach," explained Steve. "We needed to learn what we could do differently in York County, while still providing personalized care, as well as how we could change the community's perception about end-of-life care. This is something that we are continuing to do as an organization."
Operationally, the organization needed to adapt during the expansion. "Many of our team members were excited for the opportunity to provide exceptional care in a new region," shared Paige. "Employees from our three locations are integrated into everything we do. We are one organization." Along with the expansion, came the organization's name change from Hospice of Lancaster County to Hospice & Community Care. "We knew we needed to change our name due to the breadth of our services, hospice and palliative care, supportive care and grief support," explained Steve. "We also knew that our former name was too restrictive now that we were expanding into York."
 The Future of Care
"While the healthcare industry is ever evolving, one thing that will remain constant is Hospice & Community Care's personalized care and comfort," shared Chris.
Hospice & Community Care will continue to work to create influence through education. There are misconceptions about hospice and palliative care. "It is important for us to increase our awareness and understanding of hospice and palliative care in the community so that we can reach patients and families earlier in their disease progression," shared Steve. "The longer a patient is under our care, the more that we can do for them and their loved ones."
Partnerships are not only crucial to a successful hospice organization, but also a great way to innovate. "We will explore building stronger partnerships with area senior living facilities, hospitals, and physicians and specialists to better serve our patients," commented Paige.
"We are excited for the opportunities that lie ahead for us as an organization," shared Steve. "We look forward to growing our care and services to continue to deliver exceptional patient-centered care. Thank you for trusting us to serve you, your family and the community."