Back
Fund-A-Need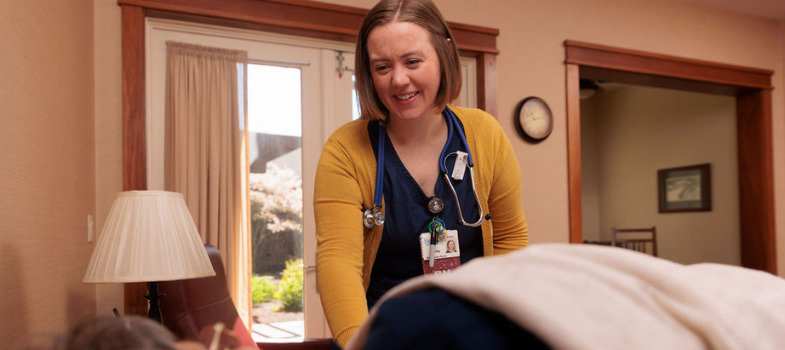 Our patients and families need your help.
Hospice & Community Care's team of nurses, physicians, nurse practitioners, aides, chaplains, bereavement counselors, and social workers are specially trained in end-of-life care and grief support. Many of them have worked at Hospice for years and have developed a deep sense of compassion that equals their clinical training.
When caring for patients with serious illness through end of life, treating the whole person is essential. That can mean supporting caregivers, dealing with distressing financial situations, recognizing unique aspects of a patient's life including military service, or offering focused grief support for spouses and children. Many services are not covered by traditional insurance or Medicare, but Hospice & Community Care provides them because it's the right way to care for our patients and their families.