Back
Path of Remembrance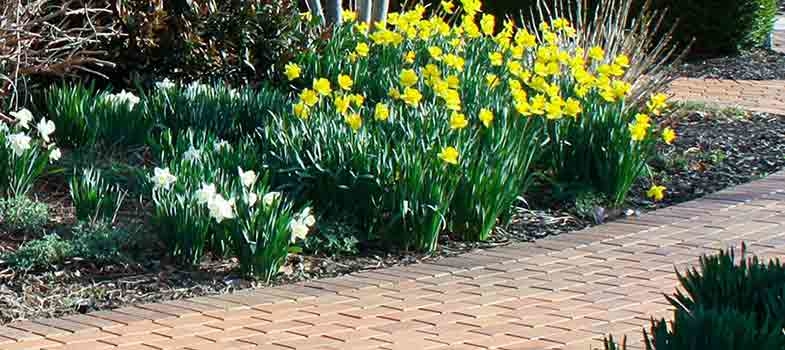 The winding path around the Bob Fryer & Family Inpatient Center in Mount Joy is paved with the names of loved ones who are always remembered, but no longer with us. Their place on this tranquil path is marked with a brick, engraved with their name and often visited by family and friends. The names of these loved ones will forever be part of the Path of Remembrance, and provide an area of solace and a place of peace.
You too can dedicate a brick and create a lasting tribute to a loved one in your life. The brick will be inscribed with your loved one's name and placed on Hospice & Community Care's Path of Remembrance.
For a gift of $125, you can pay tribute to a loved one by dedicating a brick in their honor or memory. Brick orders for 2019 are now closed. However, orders are being accepted for dedication in 2020. Order your brick online now.
2019 brick orders will be dedicated at the:
Path of Remembrance Dedication Ceremony, Sunday, June 23, 2019
Music beings at 1:30 p.m. – Program begins at 2:00 p.m.
Hospice & Community Care
The E.E. Manny Murry Center
4075 Old Harrisburg Pike
Mount Joy, PA 17552
Parking is available at LCBC Manheim Campus, 62 N Esbenshade Rd, Manheim, PA. Guests are asked to arrive early and will be shuttled from LCBC to the ceremony.
Please call (717) 295-3900 for additional information.
Presented by: