Back
Path of Remembrance Brick Dedication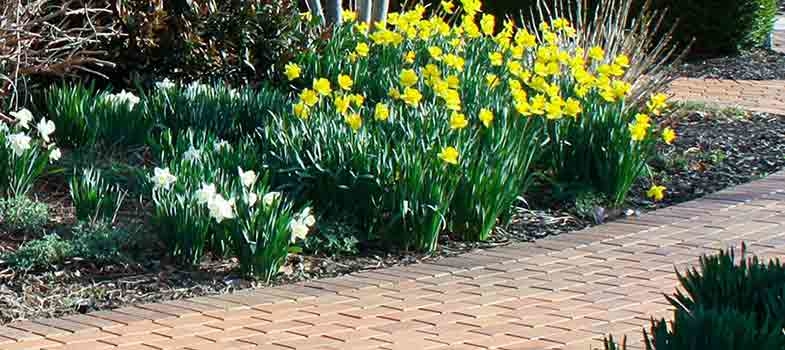 The winding path around the Bob Fryer & Family Inpatient Center in Mount Joy is paved with the names of loved ones who are always remembered, but no longer with us. Their place on this tranquil path is marked with a brick, engraved with their name and often visited by family and friends. The names of these loved ones will forever be part of the Path of Remembrance, and provide an area of solace and a place of peace.
You, too, can dedicate a brick or paver and create a lasting tribute to a loved one in your life. The brick or paver will be inscribed with your loved one's name and placed on Hospice & Community Care's Path of Remembrance. To order your brick or paver for installation in Spring 2021, click here. 
Path of Remembrance Virtual Brick Dedication
The 2020 Path of Remembrance dedication was held virtually to insure the health and safety of our community. You can view a recording of the dedication below.
The Pathways Center for Grief & Loss continues to be here for you. If you would like to speak with a counselor, learn more about online support groups or need our online grief resources, please CLICK HERE.
Sponsored by: