Back
The Cedric E. Grosnick Scholarship Endowment Fund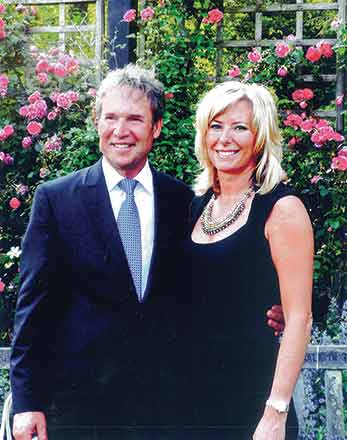 The Cedric E. Grosnick Scholarship Endowment Fund was created through the generosity of Andrea Grosnick in honor of her husband, Dr. Cedric Grosnick, who was cared for by Hospice & Community Care.  The Fund is designed to enhance excellence in hospice and palliative care by providing educational opportunities for Hospice & Community Care clinical staff. The Fund was established in 2016 in memory of Dr. Grosnick to support Hospice & Community Care in its efforts to provide meaningful education for its clinical staff.
Scholarship funds are used to support the attendance of one or more participants in clinical educational opportunities including conferences, certifications and webinars, and offered on an annual basis. Scholarship recipients are selected by members of the Scholarship Fund Committee represented by Andrea Grosnick and Hospice & Community Care leadership and clinical staff.
Hospice & Community Care has established endowment funds for the purpose of providing income to be used for specific needs. The principal remains invested in order to perpetuate the fund for future generations.  Gifts of any amount may be added to the Scholarship Fund at any time.
To make a gift, click here.  For more information about making a gift to The Cedric E. Grosnick Scholarship Endowment Fund, please call Amy Lewis, Director of Philanthropy, (717) 735-8729, alewis@hospicecommunity.org, or Bonnie Jess Lopane, Vice President, Development & Community Relations, (717) 391-2407, bjesslopane@hospicecommunity.org.