Back
Creating an Inclusive and Welcoming Environment For Our Diverse Community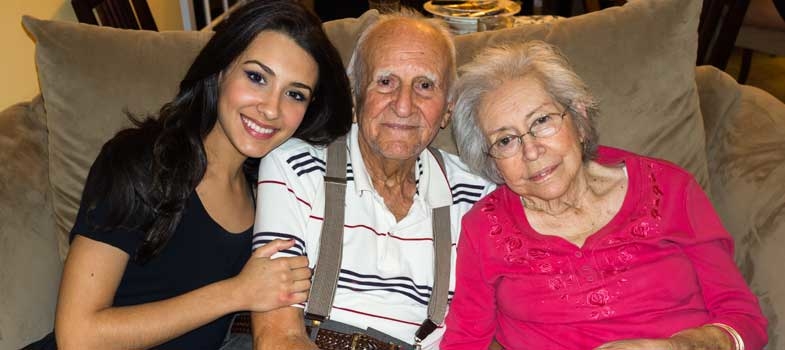 At the center of hospice and palliative care is the belief that everyone has the right to die pain-free and with dignity, and that families will receive the necessary support to allow them to do so. Hospice & Community Care is committed to ensuring its patients and families receive personalized physical, emotional and spiritual care when they need it most. This includes honoring all cultures, ethnicities and sexual orientation.
Each culture, ethnicity and person views end-of-life care and death differently. Hospice & Community Care has three internal resource teams to help its staff properly and respectfully meet the needs of Latino, Jewish, and LGBTQ+ patients and families. Positive understanding of different cultures is key in Hospice & Community Care's mission to provide personalized care and comfort to help patients and families live better with serious illness through end of life. The teams help to ensure that staff are meeting the cultural, language, spiritual, and religious needs of patients and families through education and support.
In the winter 2020 edition of Horizons newsletter, members of Hospice & Community Care's resource teams share how the organization is serving all patients and families. While the organization has three culturally-specific internal resource teams, it educates its staff on traditions associated with all cultures and ethnicities.
Latino Resource Team
"In 2010, Hospice & Community Care was seeing the growth in the Latino population in Lancaster County," commented Sara Wiegner, Chaplain, Hospice & Community Care. "In fact, the Latino population had superseded the Amish population."
In the Latino community they believe that if you talk about death then it will happen. They want to care for their loved ones themselves. They fear that enlisting hospice will mean that control is taken away. Some believe that not engaging in aggressive interventions up to the end is comparable to suicide or hastening death. "Family is so strong in Latino culture," explained Sara. "There is a desire to bring the entire family along in the decision-making process which may delay a family's decision for end-of-life care, especially if everyone is not in agreement."
To help alleviate these fears, the Team created resources and holds a session for new employees during orientation. New staff are provided with an immediate understanding of how to approach and care for Latino patients and families.
Each September Hospice & Community Care celebrates National Hispanic Heritage Month. "Last year, due to the pandemic, we had to get creative with how we educated staff and the community," shared Araceli Pena, RN, Hospice & Community Care. "We produced educational videos about Latino culture and how Hospice is continuing to serve this population. We also gave samples of popular Latino candy to staff as a fun way to share the culture with them."
In addition to staff education, Bereavement Counselor, Deb Gonzalez, participates in outreach to inform the Latino community about end-of-life care and the services offered by Hospice & Community Care.
According to Araceli, 2020 was the first time during her two years of service with Hospice & Community Care that her entire patient caseload, approximately 18 to 20 patients, were all Latino. This trend continued for several months and reinforces the impact the Latino Resource Team is having on growing Hospice's footprint in the Latino community.
Jewish Resource Team
Judaism is unique in that those who identify as being Jewish associate it with a religion, but also as an ethnicity, one that has its own special foods and customs. "As time goes on, there are more 'mixed' households of Jewish and non-Jewish couples, and it seems like less emphasis is on the religious part of Judaism and more on the cultural part," shared Allie Richards, Social Worker, Hospice & Community Care. "It is not uncommon for someone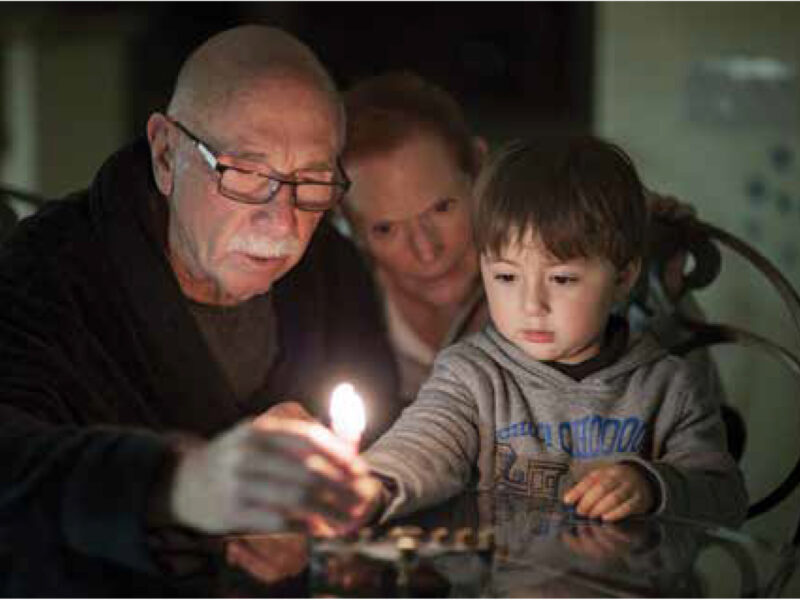 who is facing end of life to reflect back on these traditions and customs. If it has been years since someone has practiced Judaism or attended a synagogue, when they or their loved one is at end of life these traditions and customs may suddenly become very important to them again as a way to honor their culture and loved one."
To help honor those traditions, Hospice & Community Care's Jewish Resource Team shares information with Hospice staff around major Jewish holidays detailing what the holiday is about, what can be said to Jewish families on that holiday, and explaining some of the traditions.
"There are several unique customs at the time of death for Jewish patients," shared Allie. "Bodies are never left alone from the time of death to the time of burial and burials occur quickly with the deceased being buried in a plain pine box. Most Jewish families will only bury and cremation is often not an option even discussed."
"Team members like to educate fellow staff on these details that show respect for religion and culture," explained Allie. "They make a big difference with our patients and families."
LGBTQ+ Resource Team
In 2019, Hospice & Community Care's Music Therapist Juliet Mitton and Social Worker Ann Pilarte attended a day-long training called "LGBTQ+ Topics for Healthcare Providers and Others." According to Ann, the training was eye-opening, educational, and challenging in both personal and professional ways. The training encouraged its participants to examine how their places of work create environments of inclusivity, not only for the people served, but also for their employees.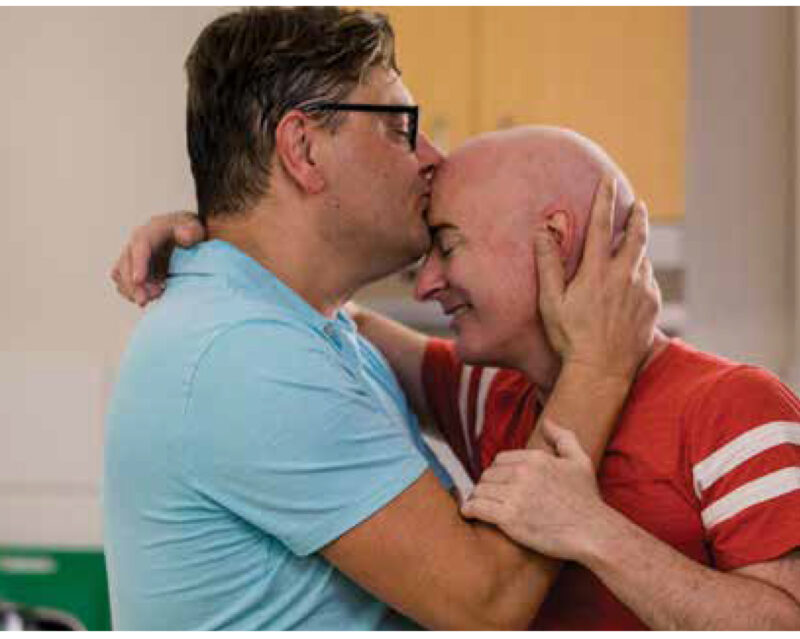 "During the program, Juliet and I talked about some of the good training already being offered by Hospice & Community Care to raise awareness about the LGBTQ+ community, but also noted that more could be done to provide support, education, and awareness," shared Ann. "As a healthcare provider, Hospice & Community Care has the opportunity to create a welcoming and inclusive environment that will allow for trust and rapport-building for individuals who have and continue to suffer from healthcare disparities."
The mission of the Team is to help guide the organization to guarantee inclusive, non-judgmental, culturally responsive care to LGBTQ+ patients and their loved ones, and to promote an LGBTQ+ inclusive working environment for staff. "The Team hopes to fulfill this mission through advocacy; education of staff and volunteers about the LGBTQ+ community's unique culture, concerns and barriers to care; and support to Hospice & Community Care's patients and families regarding LGBTQ+ concerns," shared Ann.
When asked how Hospice staff are ensuring LGBTQ+ patients and families feel respected and honored, Ann shared that the Team is encouraging all employees to ask patients and families two simple questions: What do you like to be called and who is important to you during this time? How a person identifies themselves and who they consider "family" can lead to understanding and support.
"The LGBTQ+ Resource Team is a 'young' team – launching only in spring 2020," shared Ann. "I feel like we have made good strides already, but I know that it is our responsibility to continue striving for LGBTQ+ patient and family support, and a culturally responsive work environment."
Amish Patients and Families
Hospice & Community Care serves a large Amish population – serving, on average, approximately 15 to 20 Amish patients on any given day. The organization's social workers, nurses and chaplains work closely with Amish community members to provide the best care possible while still respecting patients' and families' faith and values.
"Hospice & Community Care works hard to be culturally sensitive to its Amish patients and families," shared Gwen Hostetter, RN, Hospice & Community Care. "Each family is different. We assess how the family functions as a
unit and what is important to them. This allows us to make adjustments to the personalized care that we provide."
Amish life is centered on their community, church, and family. "Their faith and their church community is very important, so that is something Hospice holds very dearly," shared Gwen. "Hospice & Community Care tries hard to only visit on Sundays if absolutely necessary and with permission by the patient or family to give them this time for fellowship within their community."
Spiritually, the Amish community often feels that they already have the support that they need from their church community. There can be times of spiritual pain and struggle and Hospice tries to honor their desire for prayers to be scripture based or from their prayer books. "I and others on my team have had opportunities to sing hymns with patients and families to provide support," shared Gwen. "This is a special time for all of us, with music often seeming to touch a place deep in the soul that many times words do not seem to otherwise reach."
Many Amish also like to use herbal supplements to help with their condition and symptoms. Hospice & Community Care adds these to their medication profile and usually does not discourage their use. "We want patients to use products they are comfortable using," shared Gwen.
Beliefs, cultures, ethnicities and sexual orientation are different for everyone. End of life can be filled with mixed emotions – from being scared to finding peace. Hospice & Community Care wants all of its patients' end-of-life journeys to be personalized, comfortable and respected.
Ensuring a Diverse Workforce
In addition to Hospice & Community Care's Resource Teams, the organization has a Diversity Committee. The committee is staff-driven and includes representation from a variety of disciplines and Hospice's Board of Directors. The committee works to improve Hospice's ability to recruit and retain diverse employees and to increase staff knowledge and appreciation of different cultures.
Support Hospice & Community Care's Diversity-Focused Initiatives
The John A. Neville Cultural Awareness Endowment Fund was created through the generosity of Pamela Lyons-Neville in honor of her husband, John Neville, who was cared for by Hospice & Community Care, and who placed tremendous value on the important role of cultural awareness and diversity.
The Fund is designed to provide education to Hospice staff and the community about diversity and cultural awareness; financially support culturally-diverse patients and families with special needs; and provide translation services for non-English speaking patients and families.
To make a gift to The John A. Neville Cultural Awareness Endowment Fund, please contact Hospice & Community Care's Director of Philanthropy, Amy Lewis, at (717) 735-8729 or alewis@hospicecommunity.org.