Back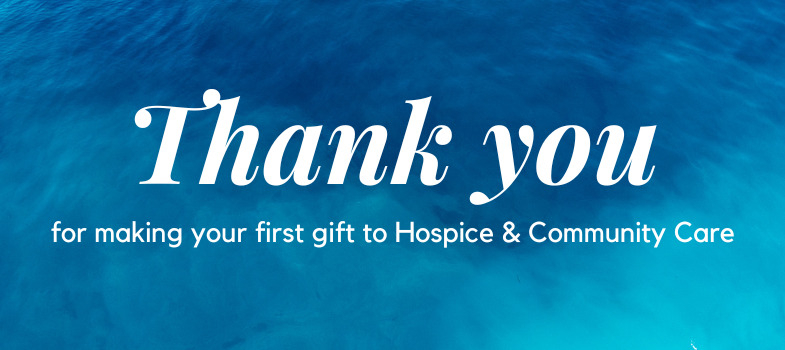 Because of you, patients have access to high quality end-of-life care.

Your recent donation ensures that people in our community who are coping with serious illness, end of life, or loss have access to comfort-focused medical care and grief support when they need it most.
How is your gift used?
Hospice & Community Care will use your gift to fulfill its mission of "helping patients and families live better with serious illness, through end of life, and loss." Whether patients need ambulance transportation to our Inpatient Center, specialized medical equipment delivered to their homes, respite care for their families, or even gift cards to help pay for their groceries, your gift ensures that each patient will receive personalized care that addresses their physical, emotional, and spiritual needs. Check out one of the videos below to hear about the impact your gifts can make for our patients, families, and staff. 
Questions? Please contact the Development Office at (717) 295-3900 or info@hospicecommunity.org.