Back
Life at Hospice & Community Care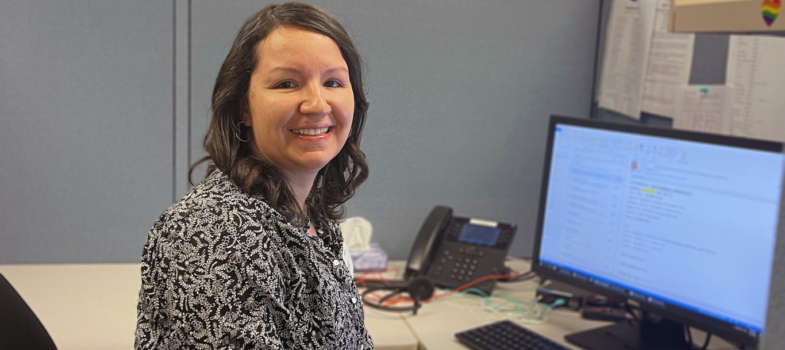 At the heart of Hospice & Community Care are people. Our employees, patients, families, volunteers and supporters. When you join our team you are joining a group of individuals who value one another and everyone they serve.
Core Values
We value people and treat everyone with compassion, care, respect and courtesy. Staff exemplify this core value through engagement; by appreciating others gifts, talents and contributions; emotional intelligence and critical thinking; and inclusion and equitable treatment for all.
We value the comfort, dignity and safety of our patients, their families and their caregivers.
Staff exemplify this core value through patient-centered care and honoring patients' and families' hopes and wishes.
We value teamwork, open communication, and mutual respect for each other. Staff exemplify this core value by trusting one another, being reliable, taking responsibility for their own actions, being professional and setting boundaries, and embracing continuous professional development.
We value integrity, honesty and ethical behavior. Staff exemplify this core value by having clear, open communication and setting expectations; listening to others with curiosity and no judgment; and always willing to help while providing grace and flexible to each other.
We value being part of our community.
Staff exemplify this core value by getting involved in activities within the organization and in the broader community, as well as providing the ideal customer experience for patients and families.
Mission
To provide personalized care and comfort to help patients and families live better with serious illness through end of life.
Vision
Every person living in our community will receive the care and compassion they need while coping with serious illness, facing end of life, or experiencing the loss of a loved one.
If you exemplify the key attributes of our core values and believe in our mission and vision, we encourage you to apply today and help make a meaningful difference.
Diversity, Equity and Inclusion (DEI) Mission Statement
To create, nurture, and sustain a culture where diversity, equity, and inclusion are respected and intentionally valued by implementing thoughtful practices and innovative strategies to ensure that all individuals are valued and respected.