Back
When Can Hospice Help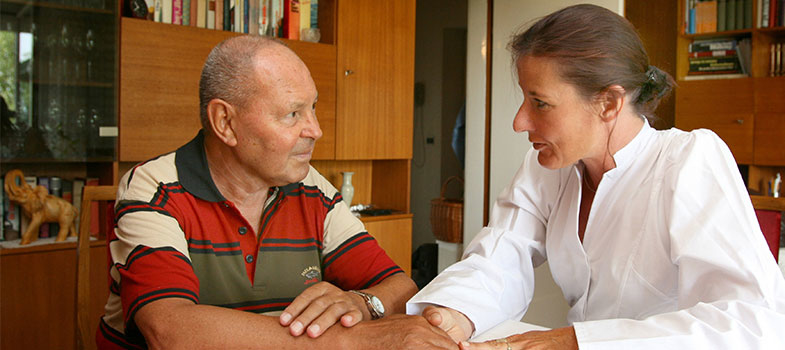 The best way to determine if your patient may be helped by Hospice & Community Care is to call us at (717) 391-2421 or (844) 422-4031 or you may email us at info@hospicecommunity.org, and we will contact you.
What are some signs that a person may be ready for hospice care?
An increase in pain, nausea or breathing distress
Repeated hospitalizations or trips to the emergency room
Failure to 'bounce back' after medical set-backs
Decrease in function requiring assistance walking, eating, bathing, dressing and/or going to the toilet
Decreased alertness – patient is emotionally withdrawn, sleeping more or having increased difficulty with comprehension
Significantly decreased appetite and weight loss
When is someone eligible for hospice care?
Hospice cares for anyone with a limited life expectancy, and supports patients who choose to continue receiving curative treatments. Anyone coping with a serious illness may be eligible for care, regardless of financial resources. We can help to determine your patient's eligibility to receive hospice care and insurance coverage.
What are some signs that your patient's family could benefit from hospice?
The patient's family or caregivers are physically and/or emotionally exhausted from caring for their loved one.
The family is feeling isolated because of the demands or uncertainties he or she may feel about their loved one's future.
Family members need emotional support to cope with what is occurring.
Caregivers are overwhelmed by the physical, financial, emotional and spiritual concerns arising because of the illness.
Hospice & Community Care supports the family in conjunction with the patient. An important part of Hospice & Community Care's mission is providing guidance to families about any end-of-life care issue, whether or not they're in our program.
Family members may call us at any time for information. If it appears that hospice care would be beneficial, we will contact your for your permission to discuss hospice care.
Please call us at (717) 391-2421 or (844) 422-4031 at any time if we can be of help to you and your patients.