Back
Host a Speaker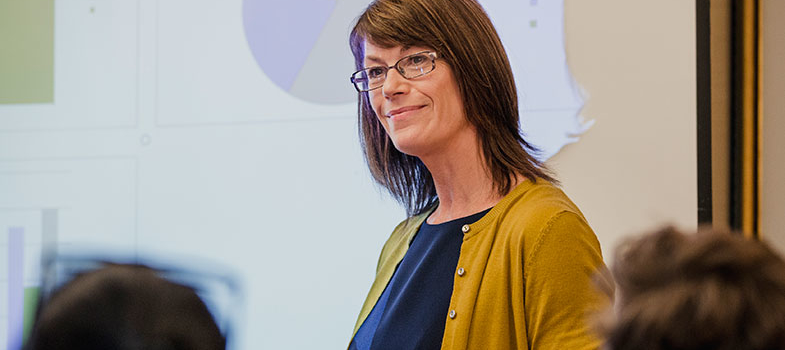 Hospice & Community Care specializes in the care and support of people and their families who are living with serious illness.  We participate in the community by providing educational speakers to share information about hospice care, grief and loss, advance healthcare directives, to name a few topics. We are available to speak to your service club or organization, church group, or other types of groups.
How do we schedule a speaker?
Please complete the form below:
How long is a typical presentation?
Presentations are generally 20 to 30 minutes in length followed by time for questions and answers; however, a program can be tailored to fit your particular time frame.
How much advance notice is required to schedule a speaker?
It is helpful to know at least one month before your program; however, special arrangements may be able to be made.
Is there a fee to have a speaker?
Hospice & Community Care is pleased and able to provide educational presentations at no charge as a result of the generous community support that the organization receives. Should you wish to make a donation, your gift will support hospice care and support for patients and families in our community.
Groups that have hosted speakers from Hospice & Community Care include:
High schools/college groups
Professional Associations
Rotary Clubs
Senior Centers
Support Groups
Church Groups
Lions Clubs
Retirement Communities
Scout Troups
Sertoma Clubs
Women's Clubs
Community Presentation Topics
Comfort and Care When It's Needed Most
When is it time to call Hospice? How will they help my loved one? Can I receive Hospice care at home? Coping with a serious illness and facing end of life is one of life's most stressful moments. This presentation provides a comprehensive overview of the physical, emotional and spiritual comfort and care Hospice can provide to both patients and families to improve quality of life. This session addresses the array of services Hospice provides as well as the specifics of who can benefit from Hospice care, when Hospice should be called, where care is provided and how pain and other symptoms are proactively managed.
Making Your Wishes Known: A Living Will is Not Enough
If you became seriously ill and were unable to speak for yourself, would your family and health professionals know your wishes regarding medical treatment? If you were terminally ill and near death, is your family clear on whether you want to be resuscitated if your heart stopped beating? Would you want to be kept alive on life support if there was no hope for improvement? This program looks at why it is so important to answer these difficult questions and how to share your answers with others. We will discuss completing an advance directive using the Five Wishes® booklet as a guide to document your medical wishes.
When There Are No Words: Understanding Grief and Loss
Everyone's grief experience is unique and individuals struggling with serious illness or the loss of someone they know experience a wide range of reactions. Hospice & Community Care's Pathways Center for Grief & Loss provides consultation and trainings to employers, school personnel, social service or healthcare workers, church communities and others. Pathways Center counselors offer a wide range of presentations designed to educate, understand and support the unique challenges and common grief responses in adults, teens and children. Trainings address areas including understanding how to support children and teens impacted by serious illness or death, sudden death and loss; possible grief activities and interventions; school crisis response; living and coping with serious illness; care for the caregiver; grief and loss in the nursing home or workplace; understanding suicide; coping with the holidays; compassion fatigue, professional boundaries and self-care. Presentations by professional Pathways Center counselors can be tailored to specific needs for professionals or the lay community.
Reflections: Life Review and Reminiscing
Fifty years ago, reminiscing was seen by some as a sign of senility and a desire to live in the past. Today, we have a better understanding of this natural process that occurs most often with older adults as well as those facing end of life. This interactive program provides insight on how and why this phenomenon occurs and the benefits it provides as individuals achieve affirmation, resolution and hope through sharing their life stories. This walk back through time will bring smiles, laughter and memories as we celebrate our lives together.
Being Mortal: A Book Review and Discussion
Death is something we will all face some day….so why is it so difficult for doctors to talk with their patients about dying? This and other important questions will be addressed during this presentation, as we review the bestselling book written by Dr. Atul Gwande. We will discuss his shared personal journey with his patients and families, and his challenge to medical professionals to help their patients better navigate the final chapters of their lives, with an ultimate goal of not a good death but a good life…all the way to the very end.  (Reading the book Being Mortal and/or viewing the PBS video of the Frontline series based on the book prior to the presentation facilitates the best discussion. A copy of the book and the video can be loaded by Hospice & Community Care.)
For more information, contact (717) 295-3900.
Senior Living Staff Training (15-minute flash training topics)
Communication with Patients & Families at End of Life
We often wonder why families deal differently with a resident's terminal illness than we would. This presentation looks at our own experiences with death and covers the emotional issues at end of life. Tips on active listening and effective communication will be shared.
Cultural Diversity at End of Life
The care of culturally-diverse residents is discussed. This presentation will look at various cultures, their differences and how this influences end-of-life care. The importance of communication to bridge differing expectations, expressions and increased sensitivity to different cultural values will be explored.
End of Life Nutrition & Hydration
Many questions arise when a patient is unable to take in food or water. This presentation explores the common concerns about artificial hydration and nutrition, as well as identifies the benefits and burdens of these interventions. Essential care needs and goals at end of life are also identified and discussed.
What is Hospice and When Is It Time to Call?
We will explore the difference between palliative care and hospice care and look at how medical decisions are made at this time of life. We'll address questions such as "Who is an appropriate Hospice resident?", "When should Hospice be called?", and explain the hospice philosophy of care.
Initiating Conversations about Advance Care Planning with Residents
During daily care and interaction with your residents, statements may be made and ideas shared with you about how individuals feel about their healthcare and decline. Sometimes these moments provide opportunity for you to encourage your resident to share their feelings. This presentation will provide a few key questions for your residents to consider when making important decisions.
Approaching Life's End: Last Hours of Living
It helps to know what to expect at end of life so that you can feel more comfortable about the natural process and confident about the role you play. Although it is difficult to predict exactly when, there are signs and symptoms that time is getting close. This presentation will review the decline that occurs over weeks to months as an individual moves towards end of life and more specifically the decline that occurs over the last few days and hours of life.
Life Review at End of Life
All of us want to be remembered when we are no longer physically present in our world. Reminiscing is a natural process that can be used by staff as a tool to encourage others to share their life stories. This presentation will provide insight on how and why recollection of memories occurs and the benefits it provides as individuals achieve affirmation, resolution and hope through sharing their life stories.
Spiritual Concerns at End of Life Supporting Families after a Death
It is natural for individuals to experience questions and fears as they approach end of life. This presentation will give guidance to caregivers on how to help their residents grapple with some of those concerns by providing support and comfort, referring for additional spiritual support as needed, and reinforcing the idea that it is not their responsibility to fix or convince.
Self-Care for the Senior Living Professional
Being a caregiver is very difficult work, whether you are a professional, caring friend, or family member. Your days are filled with work that can be physically, emotionally and spiritually draining. This presentation will provide some gentle reminders and tips on how to maintain well-being by practicing self-care and recognizing signs of compassion fatigue.
Pain Management in the Senior Living Resident
Assessment of pain is defined noting special considerations for licensed staff. Pharmacological interventions and adjuvant therapies are also discussed.
For more information, contact (717) 295-3900.