Back
Host a Speaker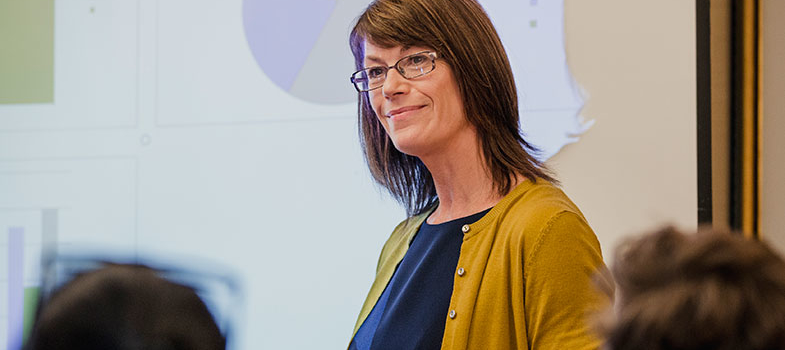 Hospice & Community Care specializes in the care and support of people and their families who are living with serious illness.  We participate in the community by providing educational speakers to share information about hospice care, grief and loss, advance healthcare directives, to name a few topics.   We are available to speak to your service club or organization, church group, or other types of groups.
How do we schedule a speaker?
Please complete the form below:
How long is a typical presentation?
Presentations are generally 20 to 30 minutes in length followed by time for questions and answers; however, a program can be tailored to fit your particular time frame.
How much advance notice is required to schedule a speaker?
It is helpful to know at least one month before your program; however, special arrangements may be able to be made.
Is there a fee to have a speaker?
Hospice & Community Care is pleased and able to provide educational presentations at no charge as a result of the generous community support that the organization receives. Should you wish to make a donation, your gift will support hospice care and support for patients and families in our community.
Groups that have hosted speakers from Hospice & Community Care include:
High schools/college groups
Professional Associations
Rotary Clubs
Senior Centers
Support Groups
Church Groups
Lions Clubs
Retirement Communities
Scout Troups
Sertoma Clubs
Women's Clubs
Community Presentation Topics
Comfort and Care When It's Needed Most 
When is it time to call Hospice? How will they help my loved one? Can I receive Hospice care at home? Coping with a serious illness and facing end of life is one of life's most stressful moments. This presentation provides a comprehensive overview of the physical, emotional and spiritual comfort and care Hospice can provide to both patients and families to improve quality of life. This session addresses the array of services Hospice provides as well as the specifics of who can benefit from Hospice care, when Hospice should be called, where care is provided and how pain and other symptoms are proactively managed.
Making Your Wishes Known: A Living Will is Not Enough
If you became seriously ill and were unable to speak for yourself, would your family and health professionals know your wishes regarding medical treatment? If you were terminally ill and near death, is your family clear on whether you want to be resuscitated if your heart stopped beating? Would you want to be kept alive on life support if there was no hope for improvement? This program looks at why it is so important to answer these difficult questions and how to share your answers with others. We will discuss completing an advance directive using the Five Wishes® booklet as a guide to document your medical wishes.
When There Are No Words: Understanding Grief and Loss
Everyone's grief experience is unique and individuals struggling with serious illness or the loss of someone they know experience a wide range of reactions. Hospice & Community Care's Pathways Center for Grief & Loss provides consultation and trainings to employers, school personnel, social service or healthcare workers, church communities and others. Pathways Center counselors offer a wide range of presentations designed to educate, understand and support the unique challenges and common grief responses in adults, teens and children. Trainings address areas including understanding how to support children and teens impacted by serious illness or death, sudden death and loss; possible grief activities and interventions; school crisis response; living and coping with serious illness; care for the caregiver; grief and loss in the nursing home or workplace; understanding suicide; coping with the holidays; compassion fatigue, professional boundaries and self-care. Presentations by professional Pathways Center counselors can be tailored to specific needs for professionals or the lay community.
Reflections: Life Review and Reminiscing
Fifty years ago, reminiscing was seen by some as a sign of senility and a desire to live in the past. Today, we have a better understanding of this natural process that occurs most often with older adults as well as those facing end of life. This interactive program provides insight on how and why this phenomenon occurs and the benefits it provides as individuals achieve affirmation, resolution and hope through sharing their life stories. This walk back through time will bring smiles, laughter and memories as we celebrate our lives together.
For more information, contact (717) 295-3900.